NAFEMS Puts Out Call for Papers for 2021 Congress
September 3, 2020
The Congress is an independent, international forum for engineering analysis that will be a hybrid event in 2021.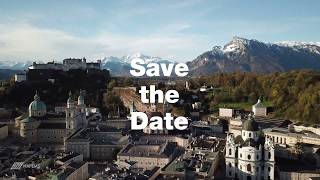 NAFEMS World Congress 2021 Issues Call for Papers
July 13, 2020
Salzburg event will provide in-person and online options for attendees.
Nextflow Software Introduces Nextflow Studio
June 18, 2019
This fluid simulation software lets engineers easily manage their simulation projects and provides a graphical user interface (GUI) based on the latest software technologies. 
CONTACT Software Presents at the NAFEMS World Congress 2019 
June 14, 2019
The topic will address PLM- and microservice-based integration approach of model-based systems engineering.
Aras to Demonstrate Simulation Capabilities at NAFEMS World Congress 2019
June 4, 2019
Aras executives, partners and customers to discuss how vendor-agnostic, unified systems enhance enterprise simulation and SPDM.
NAFEMS World Congress 2019 Preview
February 20, 2019
The international association for the engineering modeling, analysis and simulation community, hosts the NAFEMS World Congress June 17-20 in Quebec, Canada.
NAFEMS Names Speakers for NAFEMS World Congress 2019
February 12, 2019
The international association for the engineering analysis community launches extensive roster of keynotes for its biennial world congress in Quebec.
Latest News
AMD Set to Buy Xilinx, Challenging NVIDIA in HPC
GPU maker AMD to buy programmable chipmaker, seeking to boost HPC offerings
Altair Named Official Supplier for Luna Rossa Prada Pirelli Team
Under this agreement, Altair is named an official supplier for the Luna Rossa Prada Pirelli team and will provide the...
ExOne Awarded Contract to Develop High-Strength Steel for US Air Force
Parts additively manufactured with AF-9628 are about 20% stronger than conventional AM alloys.
Ball Aerospace to Deploy 3DEXPERIENCE Platform as Manufacturing Solution
The 3DEXPERIENCE platform works as a single integrated solution to support program execution activities.
All posts