Top Story
Software Review: Rhino 6 Is A Powerful Creature
Rhino, the popular NURBS-based modeler continues to grow.
Software companies are finding ways to accelerate CAD with GPUs beyond graphics and rendering.
Resources
Making the Case for a Workstation-Centered Workflow
Paper helps you communicate the causes of your computing frustrations and plots out a path to rectify them.
More Rendering Resources
Altair Launches 3D Design and Rendering Solution
October 14, 2019
Inspire Studio is a new solution for designers, architects and digital artists to create, evaluate and visualize designs faster.
Leading Visualization Engine Adds Support for NVIDIA RTX With OptiX 
August 14, 2019
KeyShot 9 to support GPU ray tracing and AI-accelerated denoising. 
Editor's Pick: Take Advantage of GPU Power for Product Visualization
August 14, 2019
Luxion KeyShot 9 supports NVIDIA RTX technology.
SIGGRAPH 2019: AI-Driven Denoising Comes to the Forefront
August 8, 2019
NVIDIA showcases AI-driven filmmaking, AMD reveals denoising in ProRender, KeyShot joins the GPU crowd, more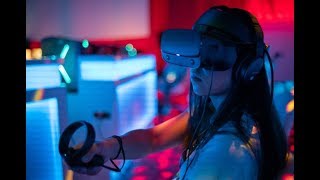 SIGGRAPH 2019 Highlights, NVIDIA's moon landing, AMD's AI-driven denoising, KeyShot on GPU
August 7, 2019
At SIGGRAPH 2019, NVIDIA recreates moon landing, AMD demo ProRender's AI-based denoising, Luxion reveals GPU-support in KeyShot, more
Partner Content
Optimize Your Computing Culture
August 6, 2019
Affordable, powerful engineering computing hardware and software is the first step toward an optimized workflow.
Editor's Picks: July 25-31, 2019
August 5, 2019
One of the picks will be chosen as DE's Editor's Pick of the Week.
Luxion Unveils KeyShot Support for NVIDIA RTX with OptiX
July 29, 2019
KeyShot 9 to support NVIDIA RTX accelerated GPU ray tracing and AI-accelerated denoising through the integration of NVIDIA OptiX ray tracing engine.
HP Unveils New Performance Options for Z6 Workstations
July 18, 2019
New configurable options for Z6 G4 workstations feature Intel Xeon W CPUs that are designed for creative workloads like 3D animation and rendering.
Foundry Names New CEO
July 17, 2019
Jody Madden, who joined Foundry in 2013, is named new CEO.
Software Review: Rhino 6 Is A Powerful Creature
July 1, 2019
Rhino, the popular NURBS-based modeler continues to grow.
Sponsored Content
Eccotype Turns Typing Into Professional-grade Animation
June 24, 2019
Creativity shouldn't just be in the hands of the few. So say the innovators of Eccotype, a new online platform that gives novice visual effects artists the ability to create movie-quality CGI without expensive software and years of training.
Redefining What's Possible with High-Fidelity GPUs
June 6, 2019
What are you missing with good enough graphics processing vs. top-of-the-line graphics? It depends on how much you simulate and render complex models and scenes.
The New Age of GPU-Driven Product Design
June 1, 2019
Software companies are finding ways to accelerate CAD with GPUs beyond graphics and rendering.
New Mobile Workstations Launch with NVIDIA Quadro RTX
May 28, 2019
New systems feature AI, ray tracing and VR.
Latest News
Kisters 3DViewStation Offers Advanced Visualization for PLM Systems 
3DViewStation ships with current and mature importers for a broad range of 3D and 2D formats.
Screenhouse, in Chicago's Millennium Park, Enhanced by Fast Radius
Edra Soto art installation built by Navillus Woodworks to officially open in Boeing Gallery North in Millennium Park.
flyingshapes° Launches Virtual Reality CAD Application
Available now for Oculus Rift and HTC Vive, flyingshapes° streamlines design workflows for precise spatial modeling with intuitive haptic controls...
Markforged Opens Manufacturing Facility in Massachusetts
An 81% increase in production over the past year has led the company to open a 25,000-square-foot facility.
All posts