Top Story
Optimize Your Computing Culture
Affordable, powerful engineering computing hardware and software is the first step toward an optimized workflow.
NVIDIA RTX GPUs bring accelerated ray-traced rendering to CAD users.
Resources
Advancing Product Design Workflows in Manufacturing
Radically Improve Design, Collaboration, and Time to Market with the World's Most Advanced Visual Computing Platform.
Eurocom Launches 17.3-in. Nightsky RX17 Superlaptop
August 20, 2019
It's lightweight at under 2.9 kg/3.4 lbs, with three physical drives available in RAID 0/1 configuration.
Partner Content
Optimize Your Computing Culture
August 6, 2019
Affordable, powerful engineering computing hardware and software is the first step toward an optimized workflow.
Luxion Unveils KeyShot Support for NVIDIA RTX with OptiX
July 29, 2019
KeyShot 9 to support NVIDIA RTX accelerated GPU ray tracing and AI-accelerated denoising through the integration of NVIDIA OptiX ray tracing engine.
Bleeding-edge HPC Power Released By Boutique Computing Vendor
June 12, 2019
Microway NumberSmasher 1U 4 GPU Single Socket Server equipped with "bleeding edge" 2nd Generation Intel Xeon Scalable processors and NVIDIA Tesla-generation GPUs.
Editor's Pick: Core i9 and RTX Graphics Make for a Powerful New Mobile Workstation
June 5, 2019
MSI WS65 mobile workstation offers rugged high-end power for demanding professional work. 
The New Age of GPU-Driven Product Design
June 1, 2019
Software companies are finding ways to accelerate CAD with GPUs beyond graphics and rendering.
Superworkstations!
June 1, 2019
Design engineering workstations have become extremely powerful—where does it make sense to invest your IT budget?
Real-Time Ray Tracing Arrives
June 1, 2019
We test three of the new NVIDIA Quadro RTX GPUs.
Keep It Simple, Keep Them Coming
June 1, 2019
An easy formula for estimating cost is part of some simulation software providers' strategy.
Eurocom Debuts the Eurocom Sky X7C Mobile Supercomputer
May 30, 2019
The Eurocom Sky X7C Mobile Supercomputer supports three different classes of GPUs.
IPG Automotive Launches Version 8.0 of the CarMaker Product Family
April 26, 2019
Simulation software features new functionalities for virtual test driving.
Blown Away: Eurocom Tornado F7W Mobile Workstation
April 1, 2019
Canadian system integrator delivers the fastest mobile workstation ever reviewed by DE.
Dyndrite Accelerated Geometry Kernel Hits the Market
March 19, 2019
This geometry-agnostic hybrid kernel is capable of interacting with multiple representations of geometry simultaneously.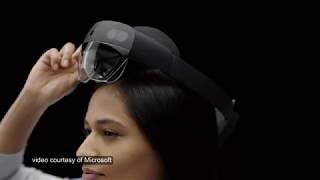 DE News Roundup March 15, 2019: HoloLens 2, V-Ray Next for Rhino, GTC and COFES, more
March 15, 2019
Microsoft debut HoloLens 2 at MWC, Chaos launches V-Ray Next for Rhino, NVIDIA gets ready for GTC, and more
Sponsored Content
Editor's Pick: Powerful Ray Tracing GPU for Workstations
February 27, 2019
The new NVIDIA Quadro RTX 8000 brings hardware-accelerated ray tracing, AI-powered features, and advanced shading to professional workflows.
Latest News
WIN Enterprises Announces the MB-65040 Mini-ITX with Intel Scalable Skylake Processor
MB-65040 supports the Intel Skylake-S CPU and Intel H110 chipset.
Auburn University Deploys $1.5 Million Digital X-Ray CT System for Additive Manufacturing Purposes
Customized system enables layer-by-layer quality assessment in real time.
CONTACT Software Issues CONTACT Elements Release with Software Modules
Users can benefit from comprehensive functional enhancements and the integration of agile processes.
Mobile Analysis 3D and 2D CAD Viewer "to Go" Now on Market
The CoreTechnologie 3D_Analyzer Viewer is now available through a mobile license-lending feature.
All posts