Auburn University Deploys $1.5 Million Digital X-Ray CT System for Additive Manufacturing Purposes
August 23, 2019
Customized system enables layer-by-layer quality assessment in real time.
CIMdata Releases PLM Geography Analysis Report
August 20, 2019
This is the fifth module of the 2019 PLM MAR Report Series.
New Biobased Polymers to Arrive on Market in 2019 
August 20, 2019
IDTechEx looks at the key manufacturers of biobased polymers and production methods and capacities in its latest report
MIT and NASA Take Flight With New Wing Structure
August 19, 2019
"Metamaterial" design aims for lighter, more energy-efficient aircraft that can be produced cost effectively.
Engineers from America Makes and JuggerBot 3D Featured in NIST Video Rethinking Manufacturing
August 19, 2019
The Rethinking Manufacturing video features two Youngstown natives and promising engineers from America Makes and JuggerBot 3D who find their career paths despite a city's economic decline.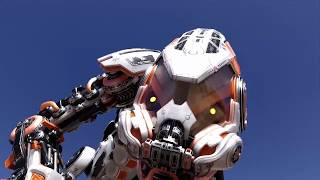 Chaos Group previews Project Lavina, SimScale releases radiation simulator, Onshape recognized by World Economic Forum
August 16, 2019
In this episode of DE News Roundup, Chaos Group previews Project Lavina for real time ray tracing, SimScale releases radiation simulation tool, Onshape recognized as a Technology Pioneer by World Economic Forum
Moldex3D Partners with Wittmann Battenfeld on LSR Injection Molding and Smart Manufacturing
August 16, 2019
The memorandum of understanding is aimed at bringing together both parties' extensive knowledge and technical expertise to advance the role of simulation in LSR injection molding.
Heidenhain Supports Mastercam to Better Enable 5-Axis Machining
August 15, 2019
New TNC 5X mill post-processor now available for controls.
Altair Announces 2019 Winners of its Enlighten Award
August 13, 2019
Ferrari, FCA, Material Science Corporation, ZF, Alba Tooling & Engineering Automotive Management Consulting GmbH, csi entwicklungstechnik GmbH take top honors.
America Makes Welcomes UTEP's Retiring President to Youngstown
August 13, 2019
America Makes welcomed Dr. Diana Natalicio, president of The University of Texas at El Paso (UTEP) on her visit to the Institute August 1, before her retirement later in August. Dr. Natalicio's successor, Heather Wilson, former U.S. Air Force...
NCDMM Welcomes Gino Spinos to Lead Its Chambersburg, Pa. Office to Support U.S. Army
August 13, 2019
Spinos to serve as director of manufacturing engineering.
SIGGRAPH 2019: AI-Driven Denoising Comes to the Forefront
August 8, 2019
NVIDIA showcases AI-driven filmmaking, AMD reveals denoising in ProRender, KeyShot joins the GPU crowd, more
Dunlop Systems and Components Saves Money with Use of Markforged Carbon Fiber 3D Printing
August 8, 2019
Metal and composite 3D printing manufacturer helps automotive manufacturing giant cut cost and time.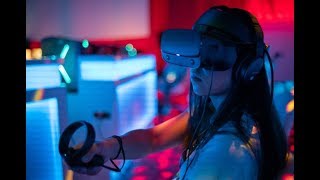 SIGGRAPH 2019 Highlights, NVIDIA's moon landing, AMD's AI-driven denoising, KeyShot on GPU
August 7, 2019
At SIGGRAPH 2019, NVIDIA recreates moon landing, AMD demo ProRender's AI-based denoising, Luxion reveals GPU-support in KeyShot, more
Hyperloop Pod Travels Across America
August 6, 2019
National roadshow will stop in Columbus, Arlington, Kansas City and other cities over the next few months.
Latest News
WIN Enterprises Announces the MB-65040 Mini-ITX with Intel Scalable Skylake Processor
MB-65040 supports the Intel Skylake-S CPU and Intel H110 chipset.
Auburn University Deploys $1.5 Million Digital X-Ray CT System for Additive Manufacturing Purposes
Customized system enables layer-by-layer quality assessment in real time.
CONTACT Software Issues CONTACT Elements Release with Software Modules
Users can benefit from comprehensive functional enhancements and the integration of agile processes.
Mobile Analysis 3D and 2D CAD Viewer "to Go" Now on Market
The CoreTechnologie 3D_Analyzer Viewer is now available through a mobile license-lending feature.
All posts