Top Story
Radica Software Releases Electrical CAD Software
Electra Cloud provides anywhere access for designers via workstations, smartphones
Bentley Systems conference focuses on infrastructure uses of digital twins.
Resources
Optimal 5G Design with Virtual Prototyping
5G is not simply an evolution of existing standards, but requires an entirely new approach to cellular device and infrastructure design.
More ​CAD Resources
Multiphysics for IronCAD 2020 Hits Shelves
January 16, 2020
MPIC 2020 includes several new and improved key technologies designed specifically for CAD design analysis.
Editor's Picks: Jan. 8-15, 2020
January 16, 2020
One of the picks will be chosen as DE's Editor's Pick of the Week.
Lattice Technology Announces XVL Content Manager
January 16, 2020
Augmenting PDM/PLM systems, new CAD-agnostic solution delivers performance to stakeholders downstream from product development for even the largest 3D product models, company says.
DOCERAM Counts on 3D CAD Product Catalog Powered by CADENAS for Digitization Strategy
January 2, 2020
New 3D CAD Portal enables online configuration and CAD download of digital twins for welding fixtures.
Editor's Picks: Nov. 28-Dec. 4, 2019
December 5, 2019
One of the picks will be chosen as DE's Editor's Pick of the Week.
IronCAD Launches Design Collaboration Suite 2020
December 3, 2019
IronCAD accelerates product development process for 3D CAD users with the launch of IRONCAD 2020.
Is AR/VR Ready to Go Beyond Visualization?
December 1, 2019
Storytelling is the dominant use of mixed reality devices at present, but may change in the future.
OpenBOM Debuts Enhanced CAD Integrations with Autodesk Fusion 360 and Launches Autodesk Eagle Plug-in
November 20, 2019
OpenBOM offers capabilities to manage Parts, Bill of Materials, Vendors and Purchase Orders and streamlining design to purchase process for engineering prototyping teams and small-to-medium sized manufacturing companies.
Dyndrite Unveils New GPU-Powered, Python-Scriptable, AM Build Processor
November 20, 2019
New application brings performance improvements and native CAD-to-print capabilities to additive manufacturing technicians.
Mastercam Launches Signature Parts Series for Manufacturing Community
November 19, 2019
The series was initiated to showcase how Mastercam works throughout the manufacturing process using realistic parts.
ParaMatters Launches CogniCAD 3.0 at Formnext 2019
November 14, 2019
ParaMatters expands Its generative design and manufacturing cloud solutions with new release.
Alibre Design 2019: Still Going Strong
November 1, 2019
Alibre LLC ships the second release since reacquiring its venerable parametric modeling software.
Designing with AM in Mind
November 1, 2019
Designers and fabricators must support one another to avoid print failure.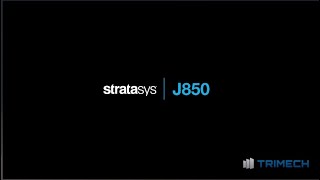 New 3D Printer Offers up to 500,000 Colors and Multiple Materials 
October 30, 2019
Stratasys J850 PolyJet 3D printer is designed for designers, with capacity to print at higher speeds.
2D CAD Program CADintosh 8.5 Adds DWG Export and More
October 28, 2019
The number of CAD elements that can be used in the app is limited only by the available memory in the user's Mac.
Latest News
Get the Most from Advanced Materials
The need for composite and customized materials grows within the product engineering realm, but multiscale modeling and simulation software still...
Essentium Research Reveals Manufacturers Want Open Additive Ecosystems
This is the second in a series of findings from independent global research on the current and future use of...
Kubotek3D Partners with intrinSIM  
Cooperation leverages intrinSIM's engineering software connections to broaden use of the Kubotek KOSMOS Framework.
Radica Software Releases Electrical CAD Software
Electra Cloud provides anywhere access for designers via workstations, smartphones
All posts