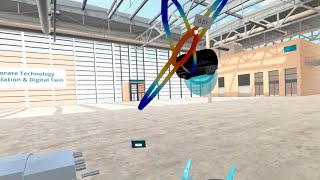 Autodesk Fusion adds ECAD tools, Siemens develops CAD for VR, JPR publishes CAD report, more
February 6, 2020
Autodesk Fusion adds ECAD tools, Siemens develops CAD for VR, JPR publishes CAD report, more
Simulation Leader Introduces Generative Design Engine
December 4, 2019
The product combines the intuitive Apex interface with a new generative design engine and the manufacturing knowledge of MSC Simufact and MSC Digimat for build process simulation.  
Sponsored Content
Editor's Pick: Bridging the Gap Between Design and Additive Manufacturing
December 4, 2019
MSC has built Apex Generative Design with a goal of improving productivity up to 80% compared to existing workflows.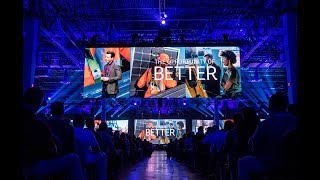 Autodesk discusses partnership with ANSYS at AU 2019, offers free generative design tools, more
December 2, 2019
Autodesk and ANSYS affirm partnership, Autodesk offers free generative design tools, React Robotics design in Fusion with Lenovo workstations, more
Designing the Future
December 1, 2019
DE readers chime in on emerging design technologies.
AU 2019: Partnership with ANSYS, Free Generative Design Tools, Jumping on the Virgin HyperLoop, More
November 26, 2019
Autodesk University highlights, update on the Autodesk-ANSYS partnership, Free Generative Design tools for subscribers, more
ParaMatters Launches CogniCAD 3.0 at Formnext 2019
November 14, 2019
ParaMatters expands Its generative design and manufacturing cloud solutions with new release.
AM Simulation Gets More Complex with Metal
November 1, 2019
Generative design and simulation software makers add features to address metal AM.
Designing Machines in the Age of the IIoT
October 1, 2019
To design equipment for the new digital age, engineers are reinventing the product design process.
ASSESS Initiative Publishes Strategic Insight Paper on Generative Design
September 19, 2019
The ASSESS Initiative is planning on publishing Strategic Insight papers related to various themes.
Autodesk Fusion 360: Getting Better All the Time
September 1, 2019
Autodesk consolidates Fusion 360 into a single, more powerful package.
Generation Gap
September 1, 2019
Bye bye, baby boomers. Move over millennials. Engineering software gears up for Gen Z.
ParaMatters CogniCAD Walkthrough
September 1, 2019
Setting up topology optimization problems is clear-cut in CogniCAD.
Mazda Taps into Siemens' Model-based Generative Engineering Tools
July 23, 2019
Mazda realizes electrical and electronic design productivity and innovation using the Capital model-based generative design flow.
nTop Platform Meets Advanced Manufacturing
July 16, 2019
New platform from nTopology integrates CAD, simulation and CAM technologies to accelerate the design of complex and lightweight parts.
Latest News
XTREME-D Launches New HPC Infrastructure Services in Collaboration with Digital Realty
MC Digital Realty (a 50/50 joint venture between Mitsubishi Corporation and Digital Realty in Japan) will supply 10kW racks from its...
AON3D Launches Industrial 3D Printer Built for the Strong Plastics
It's a high-temperature 3D printer designed to print an expanding array of plastics
Eurocom Offers 28 TB of Storage with 4TB M.2 NVMe SSDs on Laptops
This pushes the storage of Eurocom's high-performance laptops up to 28 TB of total storage space.
Tulsa University Chooses PASS Suite for Academic and Research Purposes
PSRE Co. is pleased to announce participation of The University of Tulsa, OK in the PASS Software Academic License Program.
All posts