Top Story
nTop Platform Meets Advanced Manufacturing
July 16, 2019
New platform from nTopology integrates CAD, simulation and CAM technologies to accelerate the design of complex and lightweight parts.
Mazda Taps into Siemens' Model-based Generative Engineering Tools
July 23, 2019
Mazda realizes electrical and electronic design productivity and innovation using the Capital model-based generative design flow.
nTop Platform Meets Advanced Manufacturing
July 16, 2019
New platform from nTopology integrates CAD, simulation and CAM technologies to accelerate the design of complex and lightweight parts.
Volkswagen Reshapes Classic Microbus with Generative Design
July 16, 2019
VW uses Autodesk Fusion to design the steering wheel, wheel, side mirror arm, and seat support for the new Type 20 concept minivan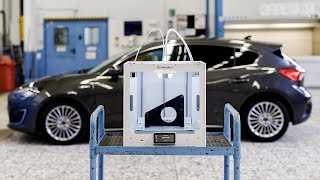 Ford Pilots 3D Printing Initiative for Tooling
May 28, 2019
The goal is to allow local plant floor workers without 3D printing experience to generate tools, jigs and fixtures using Ultimaker 3D printers.
XponentialWorks Companies Plan to Launch Products at Rapid+TCT 2019
May 20, 2019
XponentialWorks plans to demonstrate the latest capabilities from Nexa3D, NXT Factory and ParaMatters.
Techniplas: Combining Additive Manufacturing (AM), Generative Design, and AI to Explore Lightweighting
May 9, 2019
In partnership with generative design software maker Paramatters, Techniplas offers free browser-based manufacturing portal to attract lightweighting projects
ParaMatters Upgrades its Generative, Autonomous Design and Lightweighting Software
April 30, 2019
CogniCAD 2.1 autonomous topology optimizer for lightweighting offers enhanced variety of loading conditions, optimization of build orientation. It also features an intuitive, simple user interface that works autonomously and instantly.
LIFT Announces New Phase of "Fast Forge" Technology Project Opportunities
April 12, 2019
Small and large organizations can submit project ideas designed to develop new technologies in short period of time.
Generative Design Calculator Assists in Better Technology-Based Decision-Making
April 2, 2019
The Generative Design Total Lifetime Value Calculator enables ABI Research Industrial Solution clients to plan and compare the best strategies for deploying generative design.
Trust, Technology and Being Human
April 1, 2019
An engineering workflow needs to take human nature and the pros and cons of software recommendations into account.
Manufacturing Awareness Signals a New Phase in Generative Design
March 1, 2019
Migrating from theoretically optimal topology to manufacturable shapes, generative design technology shows signs of maturity.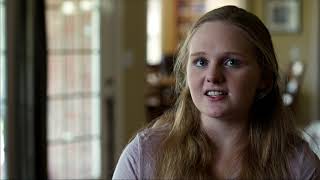 Engineering Girl Power Unleashed on Prosthetic Redesign
February 27, 2019
High school senior creates a lightweight, 3D-printed prosthetic foot for war vet showcasing how K-12 can nurture STEM path for female talent.
Sponsored Content
Re-evaluating Computer-aided Optimization
February 21, 2019
Traditionally design engineers take the lead in defining the shape of a product, but emerging generative design tools give software unprecedented autonomy.
Aras Teams up with VCollab to Boost Management of Simulation Results 
February 12, 2019
Aras will use the VCollab technology in Simulation Process & Data Management (SPDM) processes across the lifecycle. 
Altair Issues Global Call for Submissions for 2019 Altair Enlighten Award
February 8, 2019
Automotive industry's award is dedicated to vehicle lightweighting in four categories; Full Vehicle, Module, Enabling Technology and The Future of Lightweighting.
Latest News
WIN Enterprises Announces the MB-65040 Mini-ITX with Intel Scalable Skylake Processor
MB-65040 supports the Intel Skylake-S CPU and Intel H110 chipset.
Auburn University Deploys $1.5 Million Digital X-Ray CT System for Additive Manufacturing Purposes
Customized system enables layer-by-layer quality assessment in real time.
CONTACT Software Issues CONTACT Elements Release with Software Modules
Users can benefit from comprehensive functional enhancements and the integration of agile processes.
Mobile Analysis 3D and 2D CAD Viewer "to Go" Now on Market
The CoreTechnologie 3D_Analyzer Viewer is now available through a mobile license-lending feature.
All posts