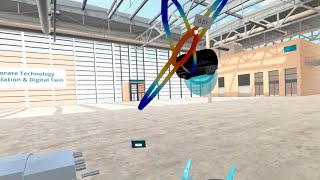 Autodesk Fusion adds ECAD tools, Siemens develops CAD for VR, JPR publishes CAD report, more
February 6, 2020
Autodesk Fusion adds ECAD tools, Siemens develops CAD for VR, JPR publishes CAD report, more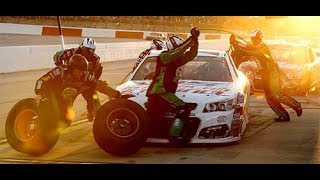 Digital Twin Helps RCR Race to the Finish Line
December 2, 2019
Simulation and technology advances like the digital twin give RCR drivers an edge in horsepower and performance.
Sponsored Content
Editor's Pick: Tap Into More Powerful Simulation of Coupled Multiphysics Phenomena 
November 20, 2019
New features in COMSOL Multiphysics Version 5.5 include simplified shape and topology optimization; new options for nonlinear shell analysis; a new interface for pipe mechanics; and more.
ParaMatters CogniCAD Walkthrough
September 1, 2019
Setting up topology optimization problems is clear-cut in CogniCAD.
Increasing the Productivity of Metal AM via Partnership
July 26, 2019
nTopology's partnership with Betatype yields 28% reduction in build time for rocket nozzle part.
Volkswagen Reshapes Classic Microbus with Generative Design
July 16, 2019
VW uses Autodesk Fusion to design the steering wheel, wheel, side mirror arm, and seat support for the new Type 20 concept minivan
ANSYS 2019 R2 Strengthens Digital Thread Between Design, Engineering and Manufacturing
June 7, 2019
Latest ANSYS release accelerates digital transformation across every industry.
Partner Content
Field-Driven Design for Rapid Engineering and Collaboration
May 29, 2019
A new approach to multifunctional design uses fields to encapsulate shape, physics and manufacturing process in a single, unified environment.
Sponsored Content
Re-evaluating Computer-aided Optimization
February 21, 2019
Traditionally design engineers take the lead in defining the shape of a product, but emerging generative design tools give software unprecedented autonomy.
Engineering Productivity to Drive Generative Design to More Than 16 million Users by 2030
February 1, 2019
The automotive industry represents the largest opportunity globally with US$18.5 billion in generative design software revenues forecasted for 2030, but the largest industry differs from country to country.
Siemens Updates Simcenter 3D
January 29, 2019
Siemens' latest Digital Innovation Platform features faster modeling and more accurate simulations.
Technology Focus: Designing for Optimization & Simulation
December 18, 2018
Simulation is pervasive, with people from different departments and backgrounds discovering new ways to put it to use, in all of its varied forms.
Renishaw Extends Paramatters Collaboration
November 26, 2018
The joint partnership is focused on optimized lightweighting and automation of metal additive manufacturing.
Generative Design: Your AI Partner in Product Development
October 10, 2018
In this live roundtable, panelists will discuss the evolving role of the design engineer in the era of machine learning; benefits and pitfalls of working with generative design; and what humans can learn from AI-proposed solutions.
Frustum Launches Windows OS Version of its Generate Software
October 1, 2018
Optimization software developer Frustum releases Windows desktop version of its Generate software, promises to bring interactivity to topology optimization.
Latest News
Pointwise Accelerates Surface Meshing
New release provides 5X faster surface meshing for CFD.
DeskProto Releases CAM Software for Mac
Projects will be interchangeable between Mac and Windows.
CoVent-19 Ventilator Challenge Winner Announced
Three finalists selected from more than 200 entries
Tools that Build Sustainable Products
Design solutions are emerging that can help integrate sustainability.
All posts