Top Story
Taking Care of Business
April 30, 2021
Chart the next frontier in materials and engineering design with confidence.
Siemens Launches Xcelerator Portfolio as a Cloud Service
October 24, 2021
As part of its transition to a new SaaS business model, Siemens Digital Software Industries launches its entire Xcelerator portfolio of engineering software as a cloud offering.
Dassault Systèmes Launches 3DEXPERIENCE Edu Centers of Excellence
October 13, 2021
New program provides businesses and governments with a network of centers for experiential, lifelong learning with the 3DEXPERIENCE platform to accelerate the digital transformation of industry.
Taking Care of Business
April 30, 2021
Chart the next frontier in materials and engineering design with confidence.
Low Code Aims to Democratize Thread Development
March 15, 2021
The technology shows promise in overcoming many hurdles tied to realizing the full potential of the digital thread.
Making Connections for Digital Thread
January 4, 2021
APIs and data standards help PLM move forward and break down information silos.
Microsoft, Rockwell Automation Bridge Design and Maintenance
October 6, 2020
Edge-to-cloud solutions will connect development, operations and maintenance teams in a single data environment.
Fictiv's Digital Manufacturing Ecosystem Delivers Radical Transparency Features
September 3, 2020
Radical transparency provides visibility into manufacturing processes to ensure quality and mitigate risk for those who cannot visit factory floors during COVID-19, company says.
Siemens and eQ Technologic deliver Data-as-a-Service
September 1, 2020
Siemens expands strategic partnership with eQ Technologic.
Siemens, SAP Team on Digital Transformation
July 14, 2020
Integration will link PLM, supply chain, asset management functions.
Aras Tightens Up the Digital Thread
July 8, 2020
Dynamic Product Navigation lets users visually display product data based on business attributes for greater context.
Aras Introduces Dynamic Product Navigation for 3D Interaction with the Digital Thread
July 1, 2020
Dynamic Product Navigation is available across the platform to support the entire enterprise beyond product development.
PLM Road Map & PDT Fall 2020 to Run as Virtual Event
June 29, 2020
After 26 years as an "in-person" event, this PLM event will take place virtually in November.
Roadmap Holds the Key to Maximizing PLM's Value
March 24, 2020
A successful PLM strategy requires a clear picture of how to optimize the technology to achieve real enterprise value.
Centric Software Launches Quick-Start Collaboration Packages
March 20, 2020
Company aims to help companies manage remote work and team collaboration in the face of market disruption.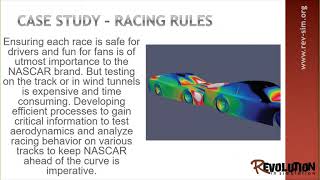 Digital Thread Latest Chapter in Rev-Sim Content Lineup
March 13, 2020
Independent organization expands coverage of key simulation topics as part of its mission to help democratize analysis-led design.
Latest News
Editor's Pick: New high-peformance workstation GPU
NVIDIA RTX A4500 available from PNY.
CareAR Acquires MagicLens
MagicLens, a 3D visualization and augmented reality platform, is bought by CareAR, a Xerox company.
Lockheed Martin Space Picks ESTECO's VOLTA for Framework
Developed by ESTECO, VOLTA is a server-based, enterprise platform for Simulation Process and Data Management (SPDM) and design optimization.
Schaeffler Standardizes AM to Make It Production-Part Ready
Siemens AM Network to serve as the standard platform for streamlining entire AM order-to-delivery processes.
All posts