Top Story
Accelerated Rendering: Seeing is Believing
August 7, 2020
Iray-based rendering unlocks new possibilities for designers in Siemens NX.
Sponsored Content
STK Professional
August 27, 2020
The unrivaled digital mission engineering and digital mission operations platform.
SIGGRAPH 2020: A Peek Behind LAIKA's Stop Motion Magic
August 25, 2020
Oscar-nominated stop-motion film studio discusses how AI and Machine Learning accelerate rotoscoping
SIGGRAPH 2020: Intel Launches oneAPI Rendering Tool Kit
August 24, 2020
CPU leader Intel eases into the GPU-dominated rendering market with with new offering oneAPI Tool Kit
Sponsored Content
Accelerated Rendering: Seeing is Believing
August 7, 2020
Iray-based rendering unlocks new possibilities for designers in Siemens NX.
Editor's Pick: One License Offers Access to an Entire Rendering Portfolio
June 24, 2020
Chaos Group V-Ray Collection offers instant access to the latest versions of V-Ray, Phoenix FD, Project Lavina and the high-res material library, VRscans, on the same machine.
Chaos Group Launches V-Ray Collection
June 16, 2020
Fifteen Chaos Group products with one license; easy access to V-Ray 5, Phoenix FD.
Sponsored Content
Acceleration of Real-Time Rendering in Design
June 12, 2020
Faster GPUs and real-time raytracing are making it easier for engineers to enable visualization throughout the design process.
ODA Adds Shadow Support to Visualize SDK 
May 29, 2020
Visualize SDK offers more realistic scene rendering for engineering applications.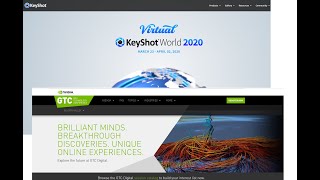 NVIDIA GTC and KeyShot World Go Virtual, 3D Printing Rushes to Produce PPE, More
March 26, 2020
Tech conferences switch to virtual events under lockdown, additive manufacturers spring into action to fight virusoutbreak
KeyShot World 2020 Virtual Launches Amid COVID-19 Lockdown
March 23, 2020
KeyShot World 2020 switches to virtual event.
Velocity Micro Announces Immediate Availability of Revamped Product Line
November 27, 2019
New processors from both AMD and Intel represent significant enhancements to Velocity Micro's product line, according to company.
BOXX Debuts RAXX P6G Jupiter System at Autodesk University
November 21, 2019
System features a 2nd generation, 64-core, AMD EPYC processor and up to 16 NVIDIA Quadro RTX or Tesla graphics processing units.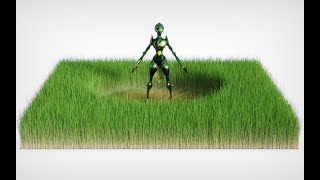 KeyShot 9 with GPU support, new 32-inch holographic display, more
November 14, 2019
Luxion releases KeyShot 9, Looking Glass Factory debut 8K holographic display
Luxion Releases KeyShot 9
November 8, 2019
KeyShot 9 brings an array of advanced technology and features, such as one-click GPU-accelerated real-time ray tracing and artificial intelligence denoise.
AI-Accelerated Rendering
November 1, 2019
Artificial intelligence ushers in rendering democratization.
Latest News
Team Penske and Stratasys Extend Technical Partnership
Team Penske has expanded its use of Fused Deposition Modeling and PolyJet Technologies for prototyping, tooling, fixturing and end-use parts...
Rescale and Hyundai Motor Group Team Up to Boost Mobility Innovation
Companies build a multi-cloud high-performance computing environment.
ASSESS Initiative Publishes Align Theme Positioning Paper
The ASSESS initiative has been organized around a key set of themes associated with expanding the usage and benefit of...
Editor's Picks: Sept. 17-23, 2020
One of the picks will be chosen as DE's Editor's Pick of the Week.
All posts