Top Story
AI-Accelerated Rendering
November 1, 2019
Artificial intelligence ushers in rendering democratization.
Velocity Micro Announces Immediate Availability of Revamped Product Line
November 27, 2019
New processors from both AMD and Intel represent significant enhancements to Velocity Micro's product line, according to company.
BOXX Debuts RAXX P6G Jupiter System at Autodesk University
November 21, 2019
System features a 2nd generation, 64-core, AMD EPYC processor and up to 16 NVIDIA Quadro RTX or Tesla graphics processing units.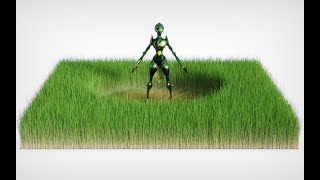 KeyShot 9 with GPU support, new 32-inch holographic display, more
November 14, 2019
Luxion releases KeyShot 9, Looking Glass Factory debut 8K holographic display
Luxion Releases KeyShot 9
November 8, 2019
KeyShot 9 brings an array of advanced technology and features, such as one-click GPU-accelerated real-time ray tracing and artificial intelligence denoise.
AI-Accelerated Rendering
November 1, 2019
Artificial intelligence ushers in rendering democratization.
Altair Launches 3D Design and Rendering Solution
October 14, 2019
Inspire Studio is a new solution for designers, architects and digital artists to create, evaluate and visualize designs faster.
Editor's Pick: Take Advantage of GPU Power for Product Visualization
August 14, 2019
Luxion KeyShot 9 supports NVIDIA RTX technology.
Luxion Unveils KeyShot Support for NVIDIA RTX with OptiX
July 29, 2019
KeyShot 9 to support NVIDIA RTX accelerated GPU ray tracing and AI-accelerated denoising through the integration of NVIDIA OptiX ray tracing engine.
HP Unveils New Performance Options for Z6 Workstations
July 18, 2019
New configurable options for Z6 G4 workstations feature Intel Xeon W CPUs that are designed for creative workloads like 3D animation and rendering.
Foundry Names New CEO
July 17, 2019
Jody Madden, who joined Foundry in 2013, is named new CEO.
Software Review: Rhino 6 Is A Powerful Creature
July 1, 2019
Rhino, the popular NURBS-based modeler continues to grow.
Sponsored Content
Eccotype Turns Typing Into Professional-grade Animation
June 24, 2019
Creativity shouldn't just be in the hands of the few. So say the innovators of Eccotype, a new online platform that gives novice visual effects artists the ability to create movie-quality CGI without expensive software and years of training.
Redefining What's Possible with High-Fidelity GPUs
June 6, 2019
What are you missing with good enough graphics processing vs. top-of-the-line graphics? It depends on how much you simulate and render complex models and scenes.
The New Age of GPU-Driven Product Design
June 1, 2019
Software companies are finding ways to accelerate CAD with GPUs beyond graphics and rendering.
New Mobile Workstations Launch with NVIDIA Quadro RTX
May 28, 2019
New systems feature AI, ray tracing and VR.
Latest News
XTREME-D Launches New HPC Infrastructure Services in Collaboration with Digital Realty
MC Digital Realty (a 50/50 joint venture between Mitsubishi Corporation and Digital Realty in Japan) will supply 10kW racks from its...
AON3D Launches Industrial 3D Printer Built for the Strong Plastics
It's a high-temperature 3D printer designed to print an expanding array of plastics
Eurocom Offers 28 TB of Storage with 4TB M.2 NVMe SSDs on Laptops
This pushes the storage of Eurocom's high-performance laptops up to 28 TB of total storage space.
Tulsa University Chooses PASS Suite for Academic and Research Purposes
PSRE Co. is pleased to announce participation of The University of Tulsa, OK in the PASS Software Academic License Program.
All posts