ORNL and nTopology Power AM Advances
March 16, 2020
Tech lab developing toolkit based on computational modeling software in exchange for industry-leading best practices to address advanced manufacturing.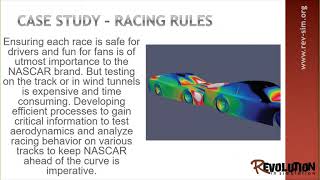 Digital Thread Latest Chapter in Rev-Sim Content Lineup
March 13, 2020
Independent organization expands coverage of key simulation topics as part of its mission to help democratize analysis-led design.
Making Digital Thread Work for You
March 1, 2020
Digital thread initiatives may require a mix of on-premise and cloud-based compute resources.
HPC Transforms 3D Printing
March 1, 2020
Design for additive manufacturing is pushing more companies to tap into cloud and high-performance computing resources.
Large-Scale Models Take A Bite Out of Engineering Productivity
March 1, 2020
Hardware vendors and design tool makers are stepping up with solutions aimed at optimizing workstation performance when dealing with large-scale modeling.
The Expanding Role of GPUs in Simulation
March 1, 2020
Legacy code is slower to move to the GPU; a hybrid strategy is recommended.
Redesigning CAD for Mixed Reality
February 1, 2020
Break old habits while inventing new practices at the same time.
Workstation Vendors See Tool Chain Emerging for VR Applications
February 1, 2020
As more engineering firms decide to use VR, workstation vendors must address performance concerns and hardware capabilities.
Students Master the Drive Train Technology Challenge
February 1, 2020
Student Competition Profile: NASA Human Exploration Rover Challenge
Virtually Trained
February 1, 2020
Still using textbooks and whiteboards? AR/VR-assisted learning is faster, more effective and less expensive.
Pushing the Design Envelope On the Go
February 1, 2020
With a new generation of visual designers, working anywhere in the world, CAD in the Cloud is emerging as a solution for mobile workers to build the future.
Mixed Reality Moves Beyond the Cool Factor
February 1, 2020
As hype subsides, practical use cases emerge.
Mixed Experiences Ring in New Era of Design Collaboration
February 1, 2020
AR/VR brings enhanced visual context to design collaboration, reducing time-to-delivery cycles and resulting in better products.
Unexpected Supply Chain Benefits of 3D Printing
February 1, 2020
The same flexibility that 3D printing brings to design can also improve manufacturing and logistics.
AI Rewrites the Possibilities of Digital Twin
January 31, 2020
Developers of the virtual design tool see AI as providing the catalyst for a major shift in product development.