Top Story
Solving for Trust: Restraints of AM Materials Simulation
October 1, 2019
Limited test data on materials performance for metals AM printers is slowing confidence in still-fledgling technology.
Altair Launches 3D Design and Rendering Solution
October 14, 2019
Inspire Studio is a new solution for designers, architects and digital artists to create, evaluate and visualize designs faster.
Altair Acquires Polliwog Co.
October 10, 2019
Polliwog, a high-tech software company near Seoul, South Korea, provides electronic design automation software to the electronics industry.
Real-Time Simulation Software for Mechanical Equipment Added to Altair Partner Alliance
October 3, 2019
Vortex Studio—a simulation and visualization software for worksite system-level, in-the-loop modeling of mechatronics and mechanical equipment —features high-fidelity, real-time simulation, the company says.
Solving for Trust: Restraints of AM Materials Simulation
October 1, 2019
Limited test data on materials performance for metals AM printers is slowing confidence in still-fledgling technology.
Composite Simulation Grows More Robust
October 1, 2019
Composite performance inseparable from manufacturing process and material design.
Altair Adds Battery System Simulation Software to the Altair Partnership Alliance
September 26, 2019
The CellMod Virtual Battery by Sendyne has been added to the APA. 
Altair Adds Virtual Crash Test Dummy Models to its RADIOSS Portfolio
September 16, 2019
FE dummy models are virtual representations of their respective physical crash test dummy. 
Altair Announces 2019 Winners of its Enlighten Award
August 13, 2019
Ferrari, FCA, Material Science Corporation, ZF, Alba Tooling & Engineering Automotive Management Consulting GmbH, csi entwicklungstechnik GmbH take top honors.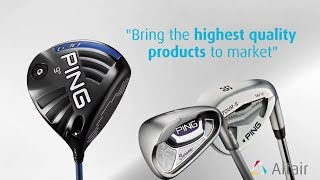 Ping Golf Uses CAE and HPC for Virtual Prototyping
August 8, 2019
Eric Morales, senior research engineer at PING Golf, explains how combining CAE simulation with the latest HPC technology has greatly reduced product development time.
Altair and Chroma Collaborate on Digital Twins for Electric Vehicle Propulsion Testing Systems
July 29, 2019
This effort entails the integration of model-based development simulation methodologies with Power Hardware-in-the-Loop (PHIL) testing to achieve the performance requirements of e-propulsion systems.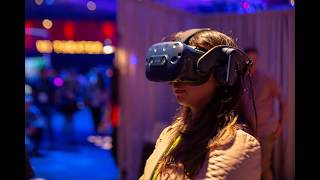 Altair HyperWorks 2019, AMD Workstation GPU for Under $200, SIGGRAPH Tackles AI and Ethics
July 3, 2019
In this week's DE Video News Roundup, Altair releases HyperWorks 2019, AMD introduces workstation GPU for under $200, SIGGRAPH 2019 set to tackle AI and Ethics
Simulation Silos
July 1, 2019
As access to compute resources expands, and new tools shift simulation to engineers and designers, the volume of simulation data has increased.
Altair 2019 Global Technology Conference Heads to Motor City
June 28, 2019
World leaders in business and technology to discuss disruptive technology trends shaping the future of decision-making.
Altair Signs Reseller Agreement with NEC for PBS Professional
June 17, 2019
Altair will include socket-based PBS Professional licenses with its x86/Linux systems.
Editor's Picks: June 6-12, 2019
June 14, 2019
One of the picks will be chosen as DE's Editor's Pick of the Week.