Top Story
Elysium Takes a Platform Approach to 3D Data Interoperability
October 26, 2020
3DxSUITE is a single, modular platform that leverages all of Elysium's interoperability products to support the model-based enterprise.
QuadriSpace Releases Document3D Suite 2022
October 11, 2021
New Document3D Suite 2022 incorporates new illustration features, page design tools and 3D management capabilities.
HCL Releases Glovius 6.0
September 27, 2021
Release offers enhanced functionalities for easy viewing of 3D CAD data, company says.
Nextech AR Launches CAD-to-3D Technology
September 21, 2021
This technology is built to reduce costs and accelerate the CAD conversion process across industries, the company says.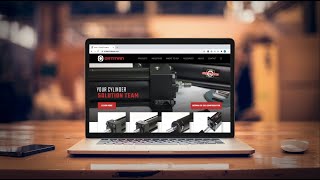 Ortman Fluid Power Launches On-Demand Configurator Tool
March 26, 2021
Hydraulic and pneumatic cylinder manufacturer enhances online experience for engineers with CAD downloads, 3D configurator and integrated pricing.
Elysium Takes a Platform Approach to 3D Data Interoperability
October 26, 2020
3DxSUITE is a single, modular platform that leverages all of Elysium's interoperability products to support the model-based enterprise.
Radica Software Partners with Onshape on Electrical CAD
October 20, 2020
Electra Cloud now available on Onshape's app store to offer end-to-end solutions including 3D, electrical, pneumatic hydraulics and soon piping and instrumentation diagram.
KISTERS 3DViewStation Offers Full Digital Mockup Without CAD License
October 2, 2020
3DViewStation makes DMU functionalities available, not only on Desktop PCs, but also on mobile devices, in browsers and inside of virtual reality sessions.
Autodesk joins Open Design Alliance
September 28, 2020
Autodesk joins Open Design Alliance, signaling a new chapter in their relationship.
CAD Exchanger SDK 3.8.1. Supports X3D Import
July 22, 2020
New release also features enhanced Parasolid procedural geometry support.
Volume Graphics CT Software Includes Scan-to-CAD Reverse Engineering Capabilities
July 10, 2020
New capabilities support digital twin creation and simulation validation.
Tools that Build Sustainable Products
July 1, 2020
Design solutions are emerging that can help integrate sustainability.
Taylor Attachments Modernizes With a 3D Design Workflow
October 2, 2019
Farm equipment manufacturer trades time-consuming manual processes for a streamlined workflow that incorporates 3D scanning and CAD modeling.
Latest News
Hexagon Pushes Forward With Open Ecosystem Strategy
Solutions provider says open data and collaboration is key to industrializing additive manufacturing.
Coreform Releases Isogeometric Analysis Technology
This is a notable addition to Coreform Cubit's suite of advanced meshing tools for challenging simulations, the company reports.
Dyndrite and Additive Company Showcase AM Materials
Explore how advanced materials control in an automated serial end production workflow, especially in metals processes, satisfies rigorous QA processes.
Carbon Opens Access to Design Engine Software
Non-Carbon platform users will have access to software for quickly creating latticed parts.
All posts